eID-Me helps you deliver new and innovative online health services and check-in solutions that significantly improve the experience for patients while maintaining the privacy of patient information. Identity and medical documents can be verified electronically. Manual and in-person review of physical identity documents and manual entry errors can be eliminated, reducing operational costs.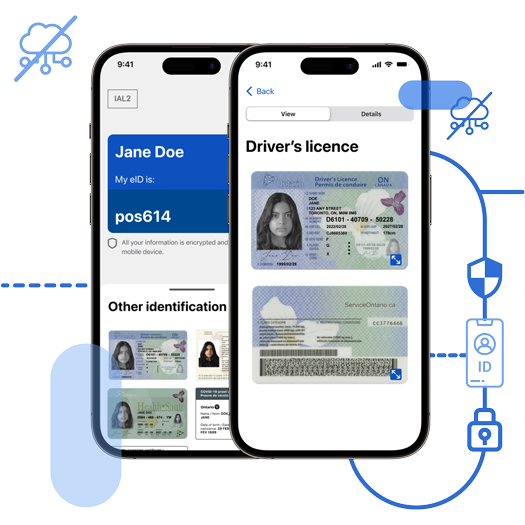 eID-Me takes patient privacy seriously. There is no central storage of patient information. All information is securely stored within the patient's smartphone, and they have full control of when and to whom their information can be shared. Access to health services can be protected using a trusted digital identity issued to patients on their smartphone.
Applicable Verticals
The following health care providers can benefit from eID-Me:
Hospitals
Medical Clinics
Health Networks
Care Centers
Physicians
Dentists
Other Health Practitioners

Improve Registration Experience
Quickly onboard new users with trust that they are who they say they are, and easily maintain up-to-date information across systems.

Simplify Regulatory Compliance
Ensure compliance with Know Your Patient and health care privacy regulations while improving the patient onboarding experience.
Accelerate Patient Check-Ins
Reduce check-in times and enable new unattended and online check-in solutions that significantly improve the check-in experience for patients.

Prevent Identity Theft
Know with certainty the identity of your patients and reduce your exposure to breaches by reducing the central storage of patient information.

Reduce Operational Costs
Automate and replace expensive manual and in-person processes to save time and money without degrading security.
Prevent Insurance Fraud
Deter the submission of fraudulent insurance claims, reduce legal fees, and protect the privacy of patient information.
Learn how eID-Me works for your organization now
Applicable Solutions
Identity verification
Get verified customers, reduce fraud, and comply with regulations.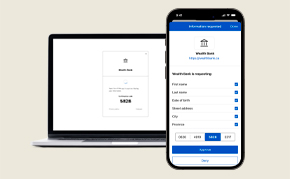 Digital identity / digital wallet
Store verified ID information on a secure digital wallet mobile app.
eID-Me Identity Verification Explained
Watch how your users can verify their identity remotely with eID-Me.
Trusted by Canadian business and government organizations