eID-Me helps you increase trust and safety within your communities while improving the registration experience for your workers and users. Manual and in-person review of physical identity documents can be eliminated, and the age of users can be easily verified to control access to age-restricted content and services.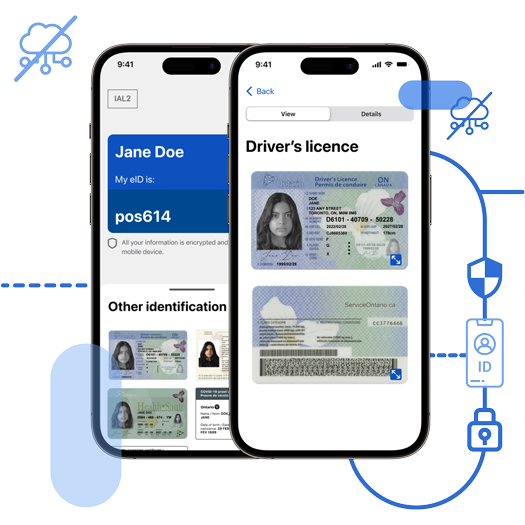 With eID-Me, you can protect access to online services, apps, and marketplaces, as well as physical vehicles and buildings, using a trusted digital identity on the smartphone. Fraudulent and unverified individuals can be prevented from joining your communities. Users can be confident that other people are who they say they are.
Applicable Verticals
The following sharing economy organizations can benefit from eID-Me:
Car Sharing Providers
Ride Sharing Providers
Bicycle and Scooter Sharing Providers
Home Rental Services
Crowdfunding Services
Coworking Spaces
Online Marketplaces and Communities

Improve Registration Experience
Quickly onboard new users with trust that they are who they say they are, and easily maintain up-to-date information across systems.

Create Trusted Marketplaces
Build safer marketplaces where individuals can trust the identity of other community participants and can engage with confidence.

Prevent Account Takeover
Defend online logins against account takeover with identity verification and password-free multi-factor authentication (MFA).

Prevent Payment Fraud
Secure card not present (CNP) payments by confirming the identity of the cardholder and checking proof of credit card possession.

Prevent Identity Fraud
Verify that the person you are communicating or transacting with is who they claim to be, and protect high-value sharing assets.

Simplify Age Verification
Verify the age of customers within existing onboarding and checkout processes, without exposing other customer information.
Learn how eID-Me works for your organization now
Applicable Solutions
Identity verification
Get verified customers, reduce fraud, and comply with regulations.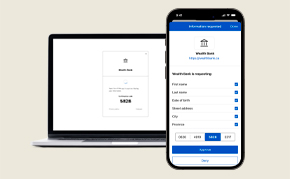 Digital identity / digital wallet
Store verified ID information on a secure digital wallet mobile app.
eID-Me Identity Verification Explained
Watch how your users can verify their identity remotely with eID-Me.
Trusted by Canadian business and government organizations