eID-Me helps you deliver unattended online registration and check-in solutions that improve your customer experience while complying with travel industry regulations and security standards. ID and travel documents can be verified remotely. Manual processes and entry errors can be eliminated, saving time and reducing costs.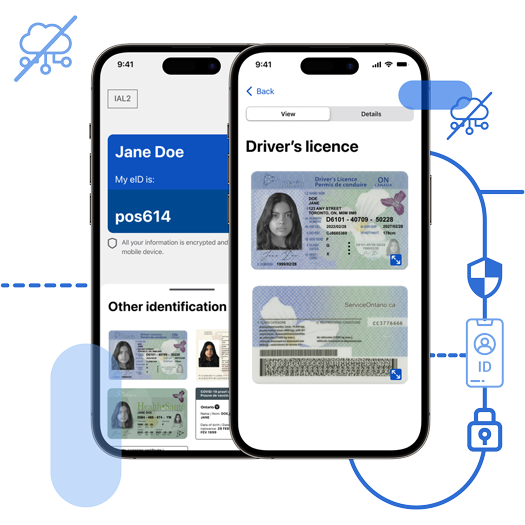 With eID-Me, advance passenger information (API) can be gathered with confidence. You can protect access to online services, as well as physical vehicles, buildings, and hotel rooms, using a trusted digital ID issued to individuals on their mobile device. Credit card and identity fraud can be prevented.
Applicable verticals
The following travel and hospitality services can benefit from eID-Me:
Airlines
Passenger train services
Hotels
Car rental agencies

Improve registration experience
Quickly onboard new users with trust that they are who they say they are, and easily maintain up-to-date information across systems.
Verify ID documents
Quickly scan and validate identity documents from anywhere to establish a trusted digital ID that can replace physical documents.
Accelerate check-ins
Speed up check-in times and enable new unattended online check-in solutions that significantly improve the experience for customers.

Prevent payment fraud
Secure card-not-present (CNP) payments by confirming the identity of the cardholder and checking proof of credit card possession.

Reduce operational costs
Automate and replace expensive manual and in-person processes to save time and money without degrading security.

Simplify age verification
Verify the age of customers within existing onboarding and checkout processes, without exposing other customer information.
Learn how eID-Me works for your organization now
Applicable solutions
Identity verification
Get verified customers, reduce fraud, and comply with regulations.
Digital ID / digital wallet
Store verified ID information on a secure digital wallet mobile app.
eID-Me identity verification explained
Watch how users can verify their identity remotely with eID-Me.
Trusted by Canadian business and government organizations